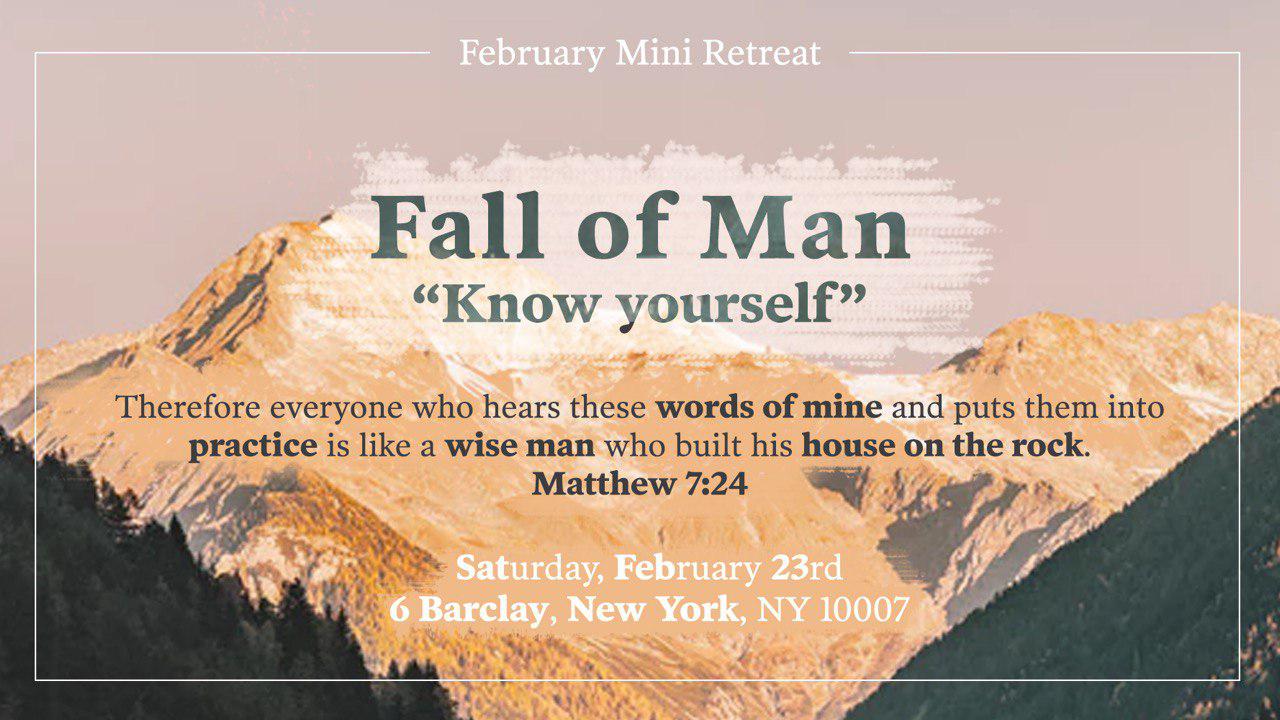 On February 23rd, 2019, NYC Immanuel Community Church held its monthly Mini-retreat with the theme of Fall of Man in coverage of Genesis 3-4. Three  Bible lectures were given by Dr. Rachel Kang and P. Jihae Kim respectively.
Dr. Rachel Kang lectured on the doctrine of sin, explaining important topics such as the definition of sin in a biblical context, and how sin has entered into man and spread out into this world through Adam.
Dr. Kang also shared that "without facing up to our sinful reality we would not know about the unspeakable love of God who saved us from eternal death – for the wages of sin is death – through Jesus Christ, who came as 'new Adam' and gave us eternal life."
"As we face the challenges of today's world, a time when people are watering down the Gospel and the meaning of sin, and flipping the truth in the Bible, it is important for us to be awake spiritually and reveals God's voice through our ministries," she said.
During the last lecture, P.Jihae explicated the sin of jealousy and hatred from Genesis 3 and Matthew 20. "Matthew 20 explains what happened in the vineyard which symbolizes God's Kingdom. Where there was love, jealousy formed and it eventually developed as hatred and sin of murder."
P. Jihae also explained about Cain and Abel and the right attitudes the brothers ought to have towards each other and as they come and receive blessings from God.
The lectures concluded with breaking bread as everyone reflected on the doctrine of sin and about having the right attitude before God and man. May God continue to bless and add more newcomers and members to Immanuel Church in New York City.