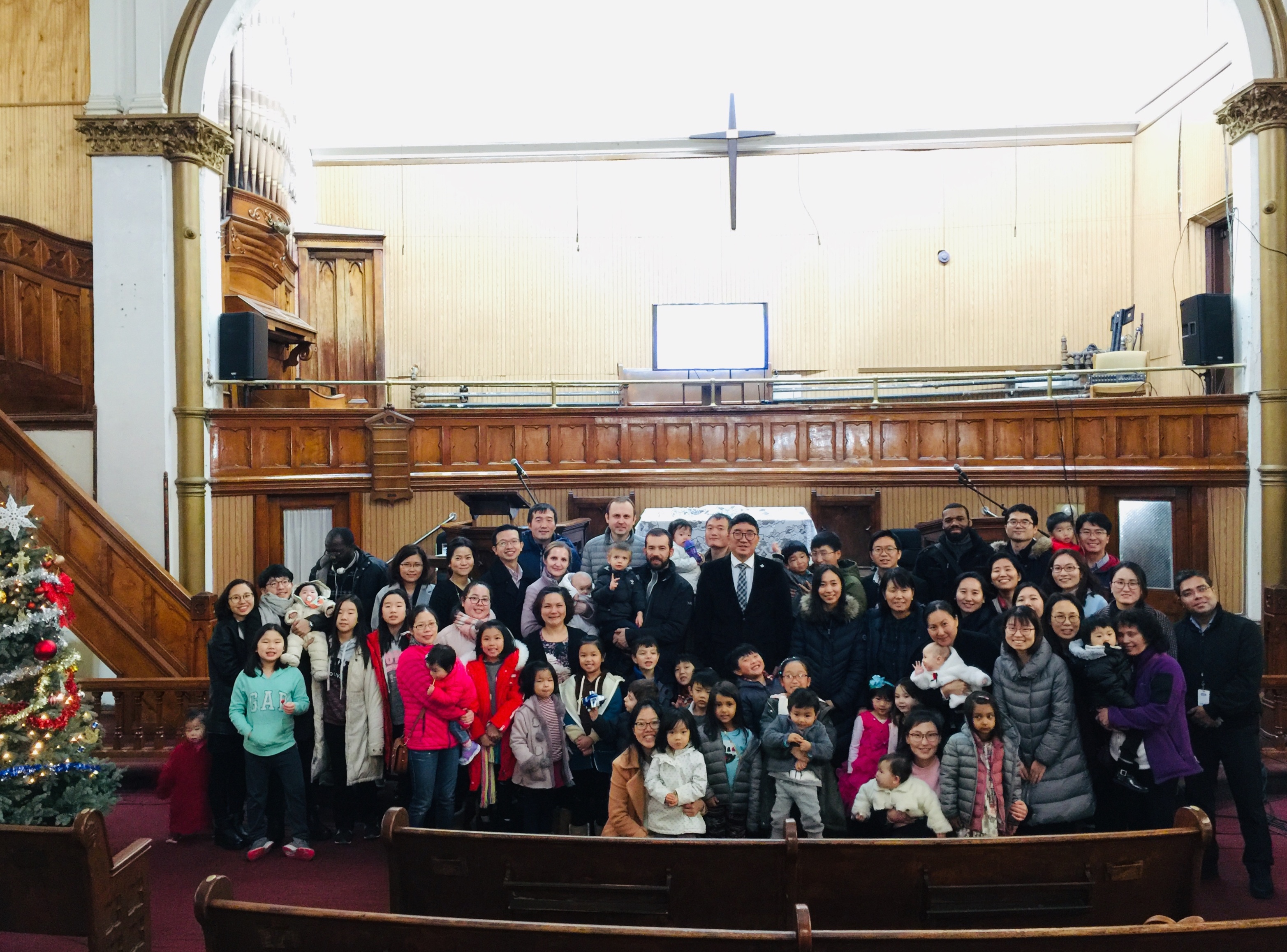 NYC Immanuel Community Church celebrated the 2nd anniversary to offer the first service in the current church building in the Bronx. Immanuel Members gave thanks to God for His grand gift and mediated the meaning of its blessing once again. Pastor Peter Jung delivered the sermon from 1 Corinthians chapter 1:1-10.
This is the letter that Apostle Paul sent to the church in Corinth. When we read the first part of this letters, it seems that this is a great church. However, in fact, there were some issues and problems within the church. There was a division between members; some followed Paul and others followed Apollos. They could not have a table fellowship together as they insist to be different. But the perspective of Apostle Paul who looked at this church was not based on this condition. a
1 Corinthians 1:2 2
To the church of God in Corinth, to those sanctified in Christ Jesus and called to be his holy people, together with all those everywhere who call on the name of our Lord Jesus Christ-their Lord and ours:
He refers the satins in Corinth, as sanctified and holy people in Christ. However, their actual image was far from the image of being sanctified. Even if it was not that kind of Church, looking at them with eyes of hope and faith, this is what is the power of the gospel. It is not because we are qualified or has some conditions that God has loved us, but He justified us freely by his grace. If they only look at the problems and evaluated with their condition, then it would have been better to close the church in Corinth.
What is the power of the gospel? People from a different background can become one. Jews and gentile, master and servant become one in the gospel. We all have our own standard and easy to evaluate people or situation with it. But what kinds of eyes that Paul had toward the Corinthians Church? Even if there were many things that need to be solved and fixed, He still saw it as a sanctified church.
When we are occupied with what we have done, the word of God can't under us. But let us be the one who always remembers what God has done for us and look at things with the eyes of the gospel. As it is the first week of Advent, let us wait for the lord with this eyes of hope and faith.