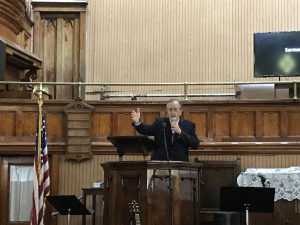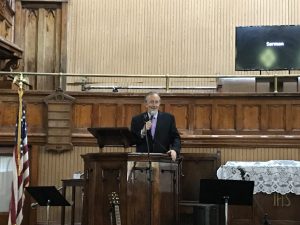 On August 5, Sunday service at NYC Immanuel Church, Dr. De Vries delivered the message from Genesis 22. Here is a short summary of the sermon extract:
Abraham obeyed the LORD and took all the steps to offer Isaac. False religion is often about dramatic devotion to a "god," and Abraham certainly would have achieved that. However, after Abraham had effectively given everything – God asked of him one more expression of ultimate devotion: to receive Isaac back!
Abraham is a model to us of vibrant relationship with God. God is God. God is always the One in charge. But that relationship is always defined by God's awesome grace, too. Relationship with the living God is not ever defined by acts of our devotion – but by God's acts of amazing, transformative, uplifting grace!
As we celebrate the Lord's Supper and meditate on lessons of Abraham's and Isaac's testing, may we all feel and be transformed by the amazing hope and awesome grace of the Gospel. As we begin the second half of 2018, this may be an especially good time to commit or to recommit to the LORD's grace and authority in each of our lives.